Kian Colestock Named Associate Vice Chancellor and Chief Information Officer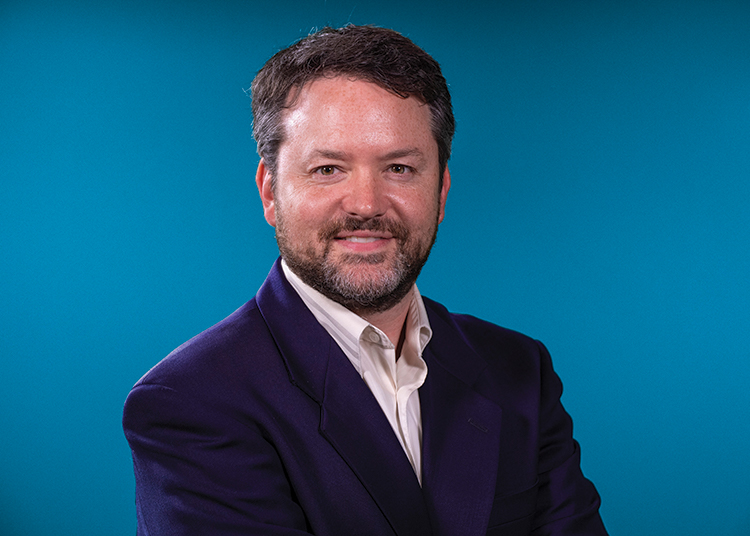 Irvine, Calif., April 23, 2021 — Kian Colestock was named associate vice chancellor and chief information officer, effective May 1, 2021. He will report to Vice Chancellor Tom Andriola.
Having served in this role on an interim basis since April 2019, Colestock will continue his work as CIO providing strategic vision and operational leadership for the Office of Information Technology (OIT) at UCI, which includes over 350 employees in 7 divisions. He is responsible for overseeing enterprise technology systems and solutions for the campus.
Over the past 13 months, he has led OIT in supporting the unprecedented transition to virtual work, teaching, and learning due to COVID-19, by delivering information technology services and support that allowed the campus to function as smoothly as possible during a pandemic.
"I am very excited for Kian to continue to bring his energy and leadership to this role," said Tom Andriola, vice chancellor for information, technology & data. "Since stepping into the interim role, he has made significant progress to elevate the visibility and accomplishments of OIT. Over the past year, he has played a vital role in helping to lead UCI through the COVID-19 rapid transition to remote operations and will continue to serve the whole campus by developing OIT into a true enterprise-level IT service provider."
Colestock has over two decades of experience as an enterprise information technology leader in both higher education and business. Since arriving at UCI in 2014, he has served as associate chief information officer overseeing a broad scope of services and systems and has been a champion for IT efficiency and effectiveness.
"I came to UC Irvine because I knew that I could make a difference here, and there is still much work to do," said Colestock. "The University's plans around future growth and academic excellence make it an exciting time to be in the CIO role. I look forward to building the future of technology at UCI together with our campus partners, and to continuing to strategically align IT with the needs of the campus."
Prior to UCI, he spent five years at UC San Diego as the director of enterprise business systems and acting executive director in central campus IT. In this role, he developed and expanded new IT services into enterprise class offerings for the campus community and his leadership on several projects has been recognized UC-wide with Sautter Awards for innovation in technology.
Before joining higher education, Colestock spent more than a decade working in information technology and management consulting across multiple industries including banking and finance, manufacturing, and insurance. He earned an MBA in information systems management & ecommerce from the Kellstadt Graduate School of Business at DePaul University and is a certified business architect and a certified project management professional.